NRLY
is a new gym brand consisting on fun and intense training focused on action sports movements. The brief was to design all their identity starting with a name and logo.
When developing the creative concept I decided that communicating friendliness and coolness at the same time would be the ideal way to go in order to get away from the traditional muscle-building gym concept. Using that as a base, I chose a mix of colours that reflect action, intensity and dynamism but friendly and engaging to the eye, either by themselves or combined.
Additionally, for the image treatment I decided to recurre to some effects that support the dynamic and energetic feeling, accompanied by fun graphic element patterns and a tone of voice that is familiar to the target audience.
Finally, I also came up with a brand manifesto communicating
NRLY's
philosophy and values, in order to create a stronger sense of community and identity.
In this brief I was commissioned to create a boutique brand within the consumer product realm and develop its packaging. Based on that I decided to create a Gin brand based on the concept of 1920's Paris and especially around the art of equilibrism, high rope walkers, jugglers and other misunderstood artists involved in those activities.
Having different naming options, I decided to call it
Kinkers
, which is a word that refers to those that perform at the circus. It's a short and catchy name that aligns very well with the whole brand concept.
Going deeply on the concept,
Kinkers
Gin is based on the story of Fabien Duchamp, a famous equilibrist in the 1920's who after an unfortunate accident couldn't keep performing at its best and he recurred to alcohol as a refugee, eventually turning that into an unexpected profession. That story is reflected in the front label's interior face with a little bit of dark humour.
The colours and typography selected for
Kinkers
reflect a mix of a traditional 1920's style with a little bit of boldness and eccentricity that are intrinsic to this brand.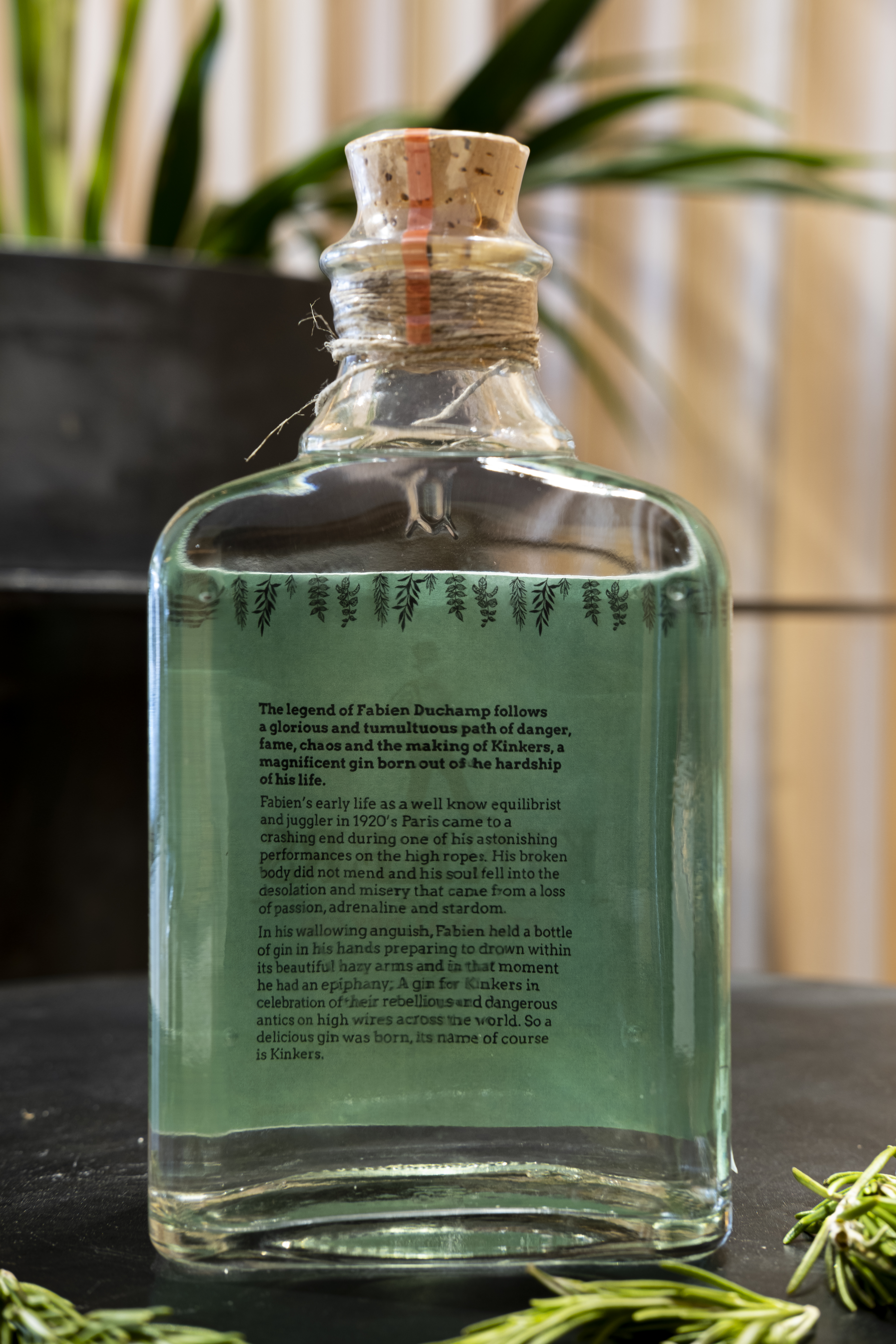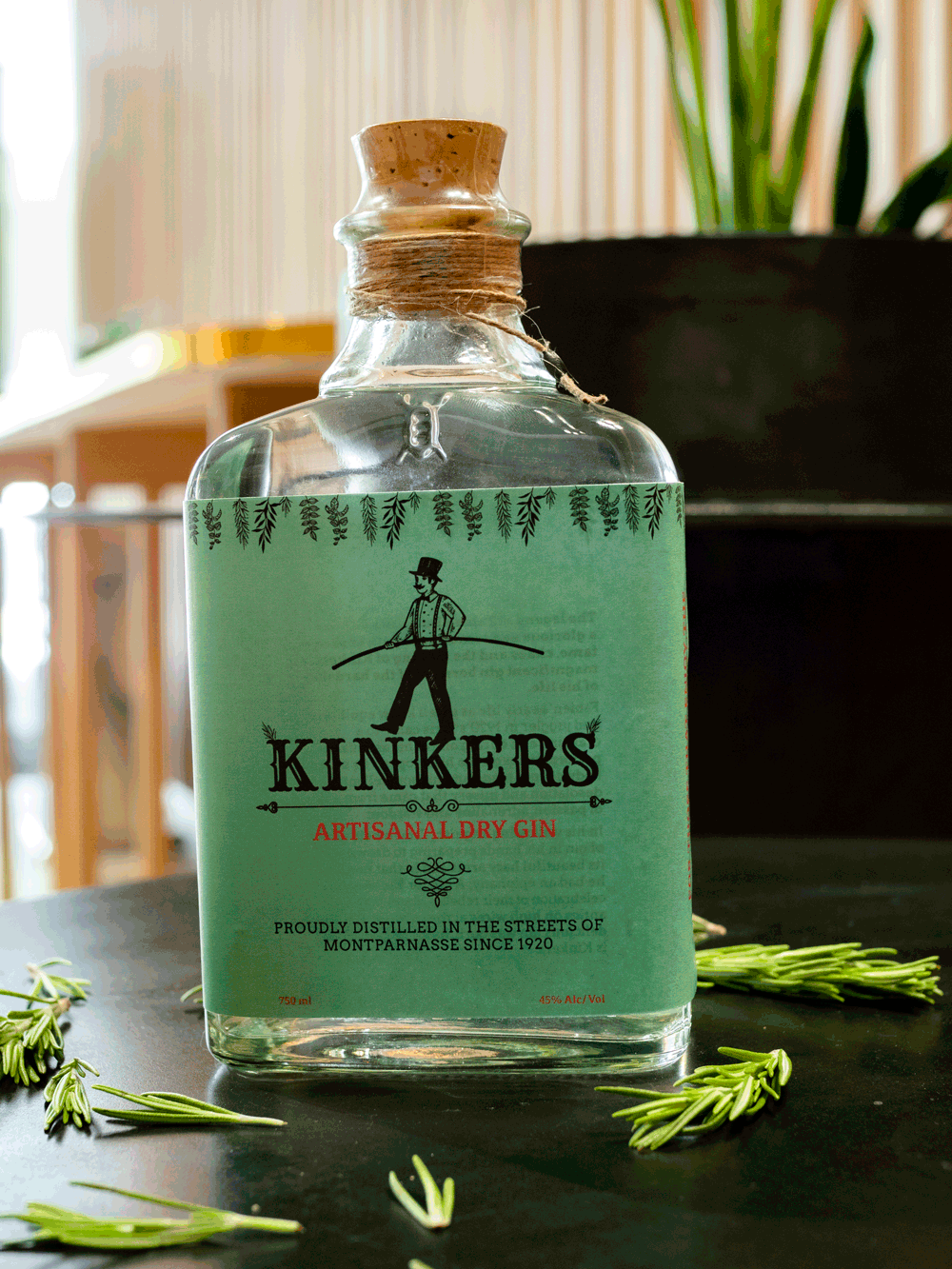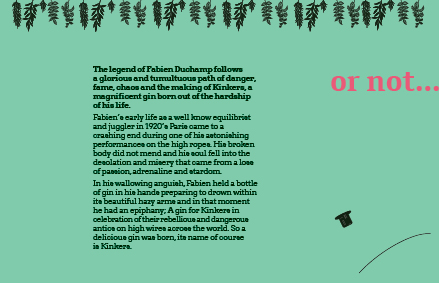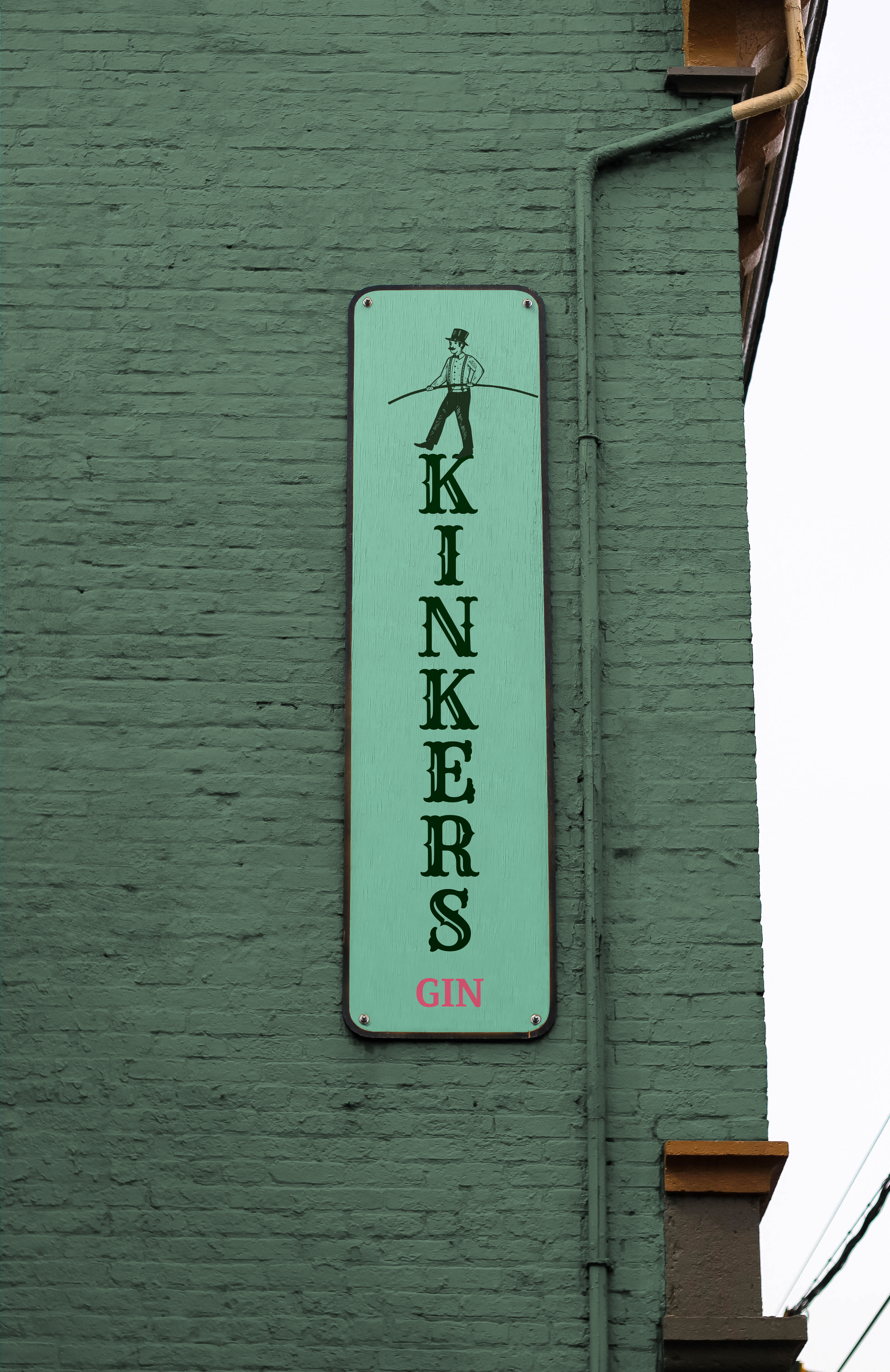 Polyphonic is an online music streaming platform developed in Belgium and focused on those melophiles passionate about underground music, curating playlists and sharing those with like minded peers.

The brief was to develop their annual report microsite including relevant information for its subscribers, designed in a cool and engaging format adhoc to the brand philosophy and concept.

In order to give the microsite a very underground feeling and make it appealing for the target, I decided to utilize very grungy elements like textures and a very specific typography that highlights the whole concept by using it with a pink tone, which over the dark background creates a very engaging contrast.

Something that was really challenging when designing this microsite was the fact that utilizing literal musical elements like instruments, musical notes and similar things was a no go in the brief. In that sense, I walked on the border of that and decided to include black and white images where some musical hardware and other related elements are shown, but more as valuable, vintage musical toys, which is definitely something this specific audience is passionate about.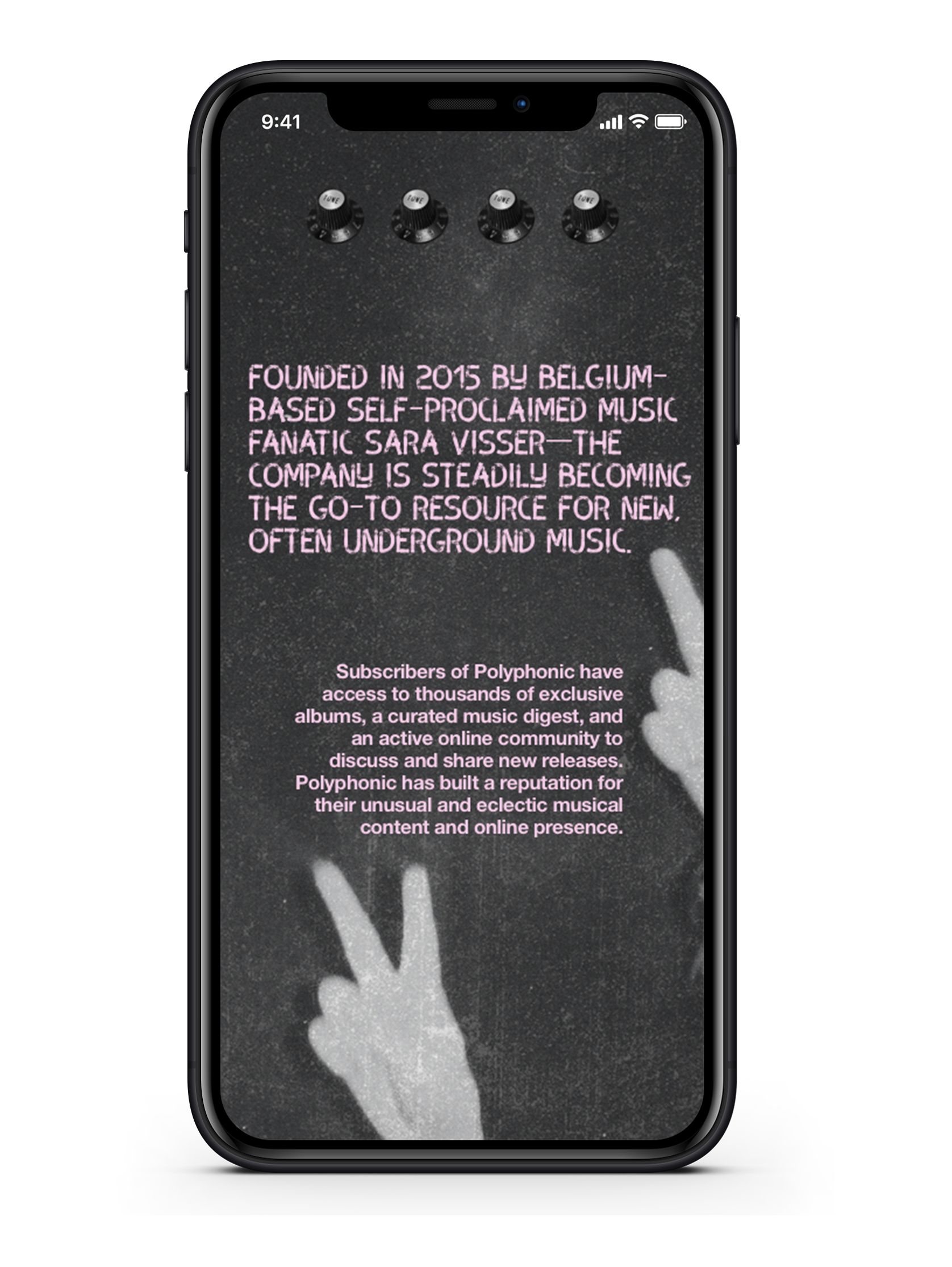 This brief consisted on designing the front cover and one article for a new magazine oriented for authentic and passionate action sports fans who think that nowadays this industry went too mainstream. As part of the project I was commissioned to come up with the magazine name and look and feel.

From different naming options, I decided to call the magazine Flip because a flip is one of the most iconic and utilized tricks in almost any action sport and the base for executing other tricks. Also, being a very short word allowed to create a cool logo with the same letters and play with it in many different ways.

For both the front cover and the article I decided to go for a raw and sort of underground look and feel with a predominantly black and white, textured concept, thinking to be printed on thicker, matte paper. I decided to go through this path considering that this is a hardcore action sports audience who are usually irreverent, authentic and with a punk attitude towards life.

Although the article information is the most relevant element and the layout is thought that way, I decided that the visual aspect should be almost equally important to add more value to the magazine content. Based on that I designed the additional information/quotes in a non-traditional way aiming to add authenticity and differentiation to the publication.
In this project I was commisioned to design the art for the "The Album Paranoia" from the UK band Ulrika Spacek. The top requirement of this brief was to design it completely handmade.

For the whole concept I decided to go very literal based on the album name and simulate a paranoid vinyl looking through some window blinds. The main challenge and also success factor to accomplish the desired effect was the different lightning used in the photo shoot, mainly the lights positioning.
---